EasyJet damaged baggage compensation.
What if your luggage gets damaged during a flight?
First of all, what is considered a damaged bag? Do small scratches also count as damage? Airlines are liable for serious damage such as broken handles, wheels and other serious problems, such as cracks or holes. At the same times airlines can't be held accountable for minor damage — scratches, small dents and other signs of use on your suitcase.
Has your bag arrived badly damaged after an easyJet flight?
What to do if your luggage is damaged by the airline?
What to Do If Your Luggage Is Damaged?
Your luggage has arrived, but it is damaged. 
What you should do in this case? Can you get damaged baggage compensation? If yes, what are the guidelines and what exactly should you do?
First, pick up your bag and evaluate the damage. Is it serious? Or is it just a minor damage such as a scratch, small dent or other signs of use? Airlines aren't liable for minor damage. You can report it only if it's serious — a broken wheel, broken handle, crack or hole. Let's assume, your bag is seriously damaged. That means you'll have to report the damage.
Stay in the baggage reclaim area (baggage hall) and try to find Baggage Service Office. It's often located in the baggage hall near or right next to baggage carousels.
Bring your damaged bag to the Baggage Service Office to file a report for damage to your luggage. Have your passport and boarding pass ready. Fill in the report. You will be told what are the next steps. If it can be repaired, easyJet will repair your bag free of charge. If your suitcase or bag is irreparable, the airline will replace it.
Can you do that also later? If you discover that your luggage has been damaged only after leaving the airport, you can send a claim to easyJet Customer Centre within 7 days after arrival. However, we would recommend you to report the damage as soon as you arrive. 
In any case, make sure you don't miss this deadline.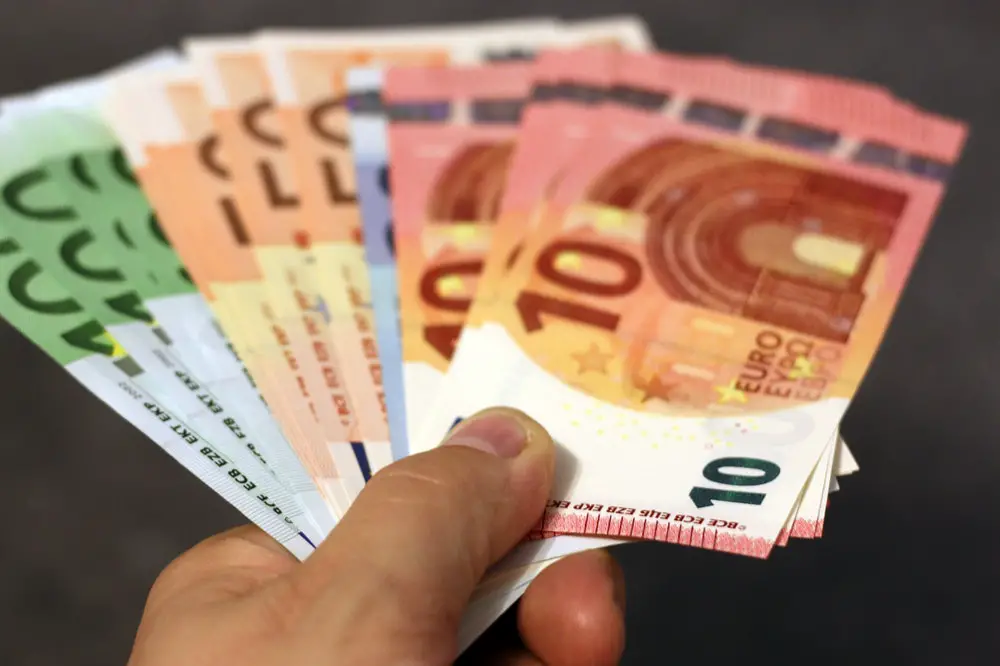 EasyJet Damaged Baggage Compensation
What are your rights in case of damaged baggage?
Could you be entitled to easyJet damaged baggage compensation?
Yes, you could be entitled to compensation.
Damaged Baggage Compensation
If your hold luggage is damaged, you are entitled to compensation.
EasyJet is liable for any serious damage of your hold luggage. According to the Montreal convention damaged baggage guidelines, you may get compensation of up to €1300.
The amount of compensation will depend on the value of your luggage. That's why, when reporting the damage, you have to indicate the value of your baggage. The damaged baggage compensation you receive from easyJet has to cover your expenses of purchasing a new bag of the same value. Please note that it's not advised to carry electronics, art, jewellery or other valuables in your checked baggage, because easyJet isn't liable to compensate for the full value of such items, only to the extent defined by the Montreal Convention and its Conditions of Carriage.
If the damage is caused by some defect in the bag itself, in this case you aren't eligible to compensation. Also airlines are not accountable for minor damage such as small dents or scratches. Anything that could be considered as signs of use, is outside the airline's responsibility. Unfortunately, but it's the reality of air travel — you can't avoid wear and tear as you travel.
How to submit baggage damage claim?
The most important thing is to file a claim.
Register your airline damaged baggage claim at the airport.
To do so, go to the Baggage Service Office in the baggage hall. This is where you receive your baggage. And keep in mind that the money has to be transferred to your bank account. You don't have to accept any vouchers, discount codes or coupons the airline may offer you. If you don't hear back from the airline, contact them in a few days and remind about your easyJet baggage claims.
Reimbursement of Expenses
If your bag is late, you can get reimbursement for expenses.
If your bag is damaged, you aren't entitled to receive reimbursement for your expenses. Because you aren't missing anything. Your bag has arrived in time, just like you.
If your bag is delayed or lost, and you have to replace any of necessary items, you are entitled to reimbursement for additional costs (sometimes referred to as delayed baggage compensation). In this case, you can replace all the basic essential things you can't travel without, then make a claim submitting all the receipts, and the airline will reimburse you for the expenses. You have 21 days from the day you receive your lost baggage to file a claim for reimbursement. 
But in this case it doesn't apply. It applies only to situations when your baggage is lost or delayed. You can't file a claim for reimbursement for damaged suitcase.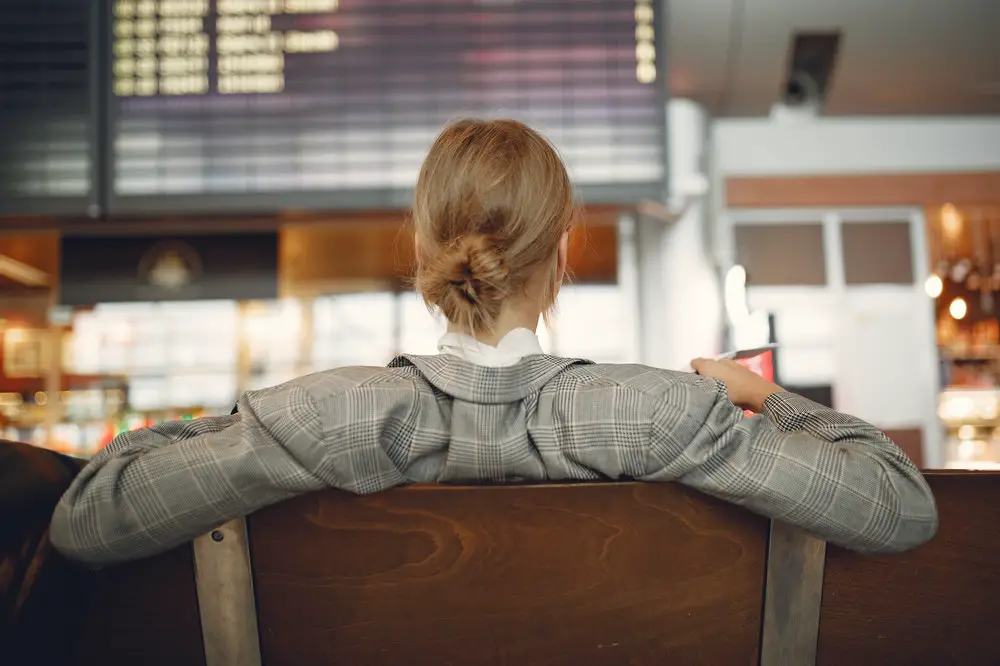 Is Travel Insurance Necessary?
Yes and no, it depends.
You can travel without travel insurance. And you don't have to provide travel insurance documentation when claiming damaged baggage compensation.
Montreal Convention is a treaty establishing common rules for handling claims for luggage delay, loss or damage compensation, and it states that the airline is responsible for your hold luggage. It protects you as a passenger. Your luggage has to be delivered in time and without any damage. These rules apply to most international flights and airlines all around the world. 
When the luggage is lost, delayed or damaged, airlines are liable for the loss. And you don't have to have travel insurance to get compensation from the airline.
At the same time, having a good travel insurance helps.
It helps in a lot of different situations, depending on what's your insurance coverage. If you have travel insurance, you may also get damaged baggage compensation faster. When you have filed a report for damage to your bag, contact your travel insurance company, to ask them how they can help you. Your travel insurance company may reimburse you for the value of your luggage.
Please note, that not all insurance policies cover luggage damage. Make sure you find out what does your insurance cover before purchasing it.
Travel Prepared
Be prepared, and always have a plan B.
A great plan B is to pack your essentials in your carry on. 
Baggage doesn't get damaged or lost too often. But it happens. If you have all your essentials in your carry on, you are prepared for such turn of events. Carry a change of clothes, travel size toiletries, underwear and extra pair of shoes in your carry on. Keep also all your most valuable items, money, medications, documents in your cabin bag. You shouldn't put any of those items in the checked luggage. If your bag gets seriously damaged (like large holes or cracks), its contents may be damaged, too. Or you may even lose some items.
What else? Carry a packable duffle bag or ultralight packable backpack in your hand luggage. If your checked bag is badly damaged, transfer your stuff to this extra bag. If you won't use it for this purpose, this packable bag may come in handy if you run out of luggage space at the end of your trip. 
All the above-mentioned rules apply not only to easyJet, but to other airlines as well. These are common rules for handling claims for luggage delay, loss or damage, and are regulated by the Montreal Convention. They apply to most international and domestic flights around the world.
Featured photo by Markus Winkler from Pexels