EasyJet lost luggage compensation.
If your bag is lost, you should file a claim for compensation. Baggage gets delayed and lost due to various reasons. Whatever the reason, losing your suitcase is truly an awful experience. Imagine this — standing at the luggage carousel, waiting for your suitcase to arrive, only to realise that it hasn't made this far… Not a great start to a trip! What to do if your luggage is lost?
How much can you claim? What are the rules? 
Read on to find out.
What to Do If Your Luggage Is Lost?
First, you'll have to report the missing luggage.
You can do it by filling in the lost luggage form. Do it at the baggage reclaim area (baggage hall). Just look for Baggage Service Office. It usually is located in the baggage reclaim area, near the baggage carousels. Make sure to have your passport and boarding passes ready. You'll have to show them to the staff at the Baggage Service Office, along with the baggage sticker from the back of your boarding pass. Also you will need to describe the appearance of your bag (brand, colour, material). If you have a photo of your luggage on your phone, show it to the staff as well.  
After filling in the form, you will be given a written confirmation. This document you will receive is called the Property Irregularity Report or PIR. It has a personal reference number. Don't lose it. The employees at the baggage service will also tell you what to do next.
Quite often it takes just 24 hours to locate a lost bag, in some situations, however, — longer than that. Anyway, be prepared that most likely it will take around a day until you hear back from easyJet. When the airline contacts you, you will have to agree upon delivery.
Tracking Your Lost Baggage
You can check your delayed/lost baggage status online.
You have been issued a personal reference number. You can see it on the Property Irregularity Report. You can use this number to track the progress of your baggage online. You will be given all the details on how to do it. Once easyJet personnel has found your baggage, they will contact you.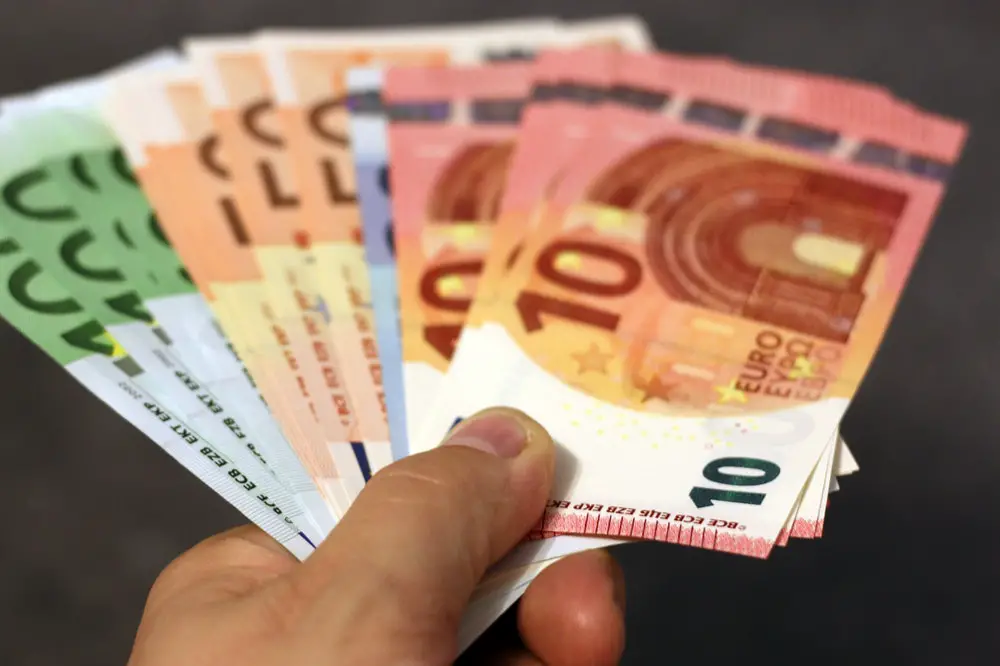 EasyJet Lost Luggage Compensation
Your baggage is lost. So what are you rights if this happens?
Are you entitled to easyJet lost luggage compensation? Is easyJet going to cover expenses, if you replace the essential items you can't travel without? First of all, you have to find out if your baggage is really lost, or just delayed.
Your Baggage is Delayed
If your baggage is delayed, it will be delivered to you soon.
Usually, you can expect to receive your bag in a few days time.
In most situations it takes around 24 hours to find a bag that has been lost, in some situations, however, it takes longer than that. Be prepared to wait for at least a day before you hear from easyJet. As long as it's not your fault that the bag got lost, the airline should cover all the expenses related to transportation of it. 
Reimbursement of Expenses
Delayed baggage is an inconvenience.
If your baggage gets delayed or even lost, you may end up without clothes to wear, shoes, toiletries and some other necessary items. Whenever that happens, know that you can replace those items and later submit reimbursement claim. You have a right to it.
If your baggage is delayed or lost, and you have to replace any essential items, you are entitled to reimbursement for your expenses, sometimes referred to as delayed baggage compensation. Keep in mind that you won't get the money right away. It will take some time. Also you must remember that you shouldn't be trying to replace everything. You won't be reimbursed for all the purchases, only for the basic stuff, things like underwear, toiletries, essential clothes and footwear. 
Keep in mind, that you may have to provide a proof that what you bought was really a necessity in your particular situation. And, of course, keep all the receipts. When submitting reimbursement claim, you will need to provide those.
Is there a time limit? Yes, there is. You have 21 days from the day the airline returns your delayed bag to file a claim for reimbursement. However, we recommend to do it as soon as your get your bag back. So you simply don't forget about that.
Lost Baggage Compensation
EasyJet has 21 days to find and return your baggage.
If your baggage is delayed for more than 21 days (3 weeks), you're entitled to easyJet lost baggage compensation of up to €1300. To receive this compensation, you'll need to file a claim by contacting easyJet and indicate the value of your easyJet baggage, and to provide a list of things you had in your checked luggage.
Keep in mind that it's not advised to put money, electronics, art, jewellery, etc., in hold baggage, because airlines won't be responsible for these expensive items if your bag will get lost. Airlines don't have to compensate for the full value of such items, only to the extent defined by the Montreal Convention and the airline's Conditions of Carriage.
In addition to lost baggage compensation, you can file a claim for additional expenses (see above text regarding reimbursement of expenses).
In case you don't hear from easyJet, contact them yourself to register your easyJet lost luggage compensation claim. Keep in mind that compensation has be transferred to your bank account. You don't have to accept easyJet vouchers. You can't use an easyJet voucher to buy a new suitcase, can you?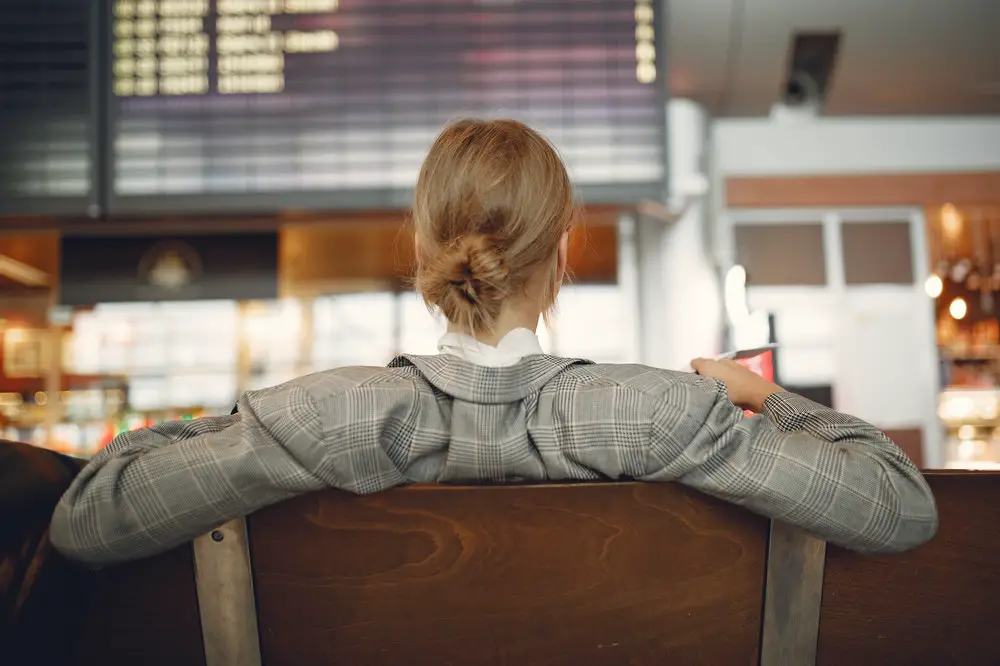 Is Travel Insurance Necessary?
You don't need travel insurance to receive the compensation. 
That's because you are protected by this international law (Montreal Convention). However, we would highly recommended you to buy insurance before your trip. Even though you don't have to provide any insurance documentation when claiming any compensation — neither when claiming damaged baggage compensation, nor when claiming flight delay compensation or flight cancellation compensation.
With a good travel insurance, you will have more peace of mind. If something unexpected happens during your trip, things like injury, sickness, lost or damaged bag, your travel insurance will cover the expenses. Isn't it a relief? Plus, usually travel insurance costs very little or you may already have it included with your debit or credit card. Always make sure to find out what the particular travel insurance covers before buying it, or before traveling with it if you have it already included with your bank card. 
But why don't you need to provide any insurance documentation when claiming lost baggage compensation? Generally speaking, you are not to blame if your luggage is delayed or missing. It has happened due to the fault of the airline. So, that's why, if your luggage is really lost, the airline has to refund its value. All thanks to the Montreal Convention.
Travel Prepared
Baggage doesn't get lost too often, especially on direct flights.
But it's always a good idea to travel prepared. 
Don't want to end up without clothes to wear? Always pack some clothes and underwear in your carry on. Pack a pair of shoes and travel size toiletries in your carry on. Also, carry your medications and valuables in your cabin bag. So you can have access to them even if your checked luggage gets lost.
Remember about your rights! If your luggage arrives seriously damaged (broken wheels, broken handles, holes or cracks), report that. And if your luggage doesn't arrive at all — file a claim. And, submit all your easyJet baggage claims as soon as possible. The sooner you do it, the higher your chances of successful outcome (in one way or another).
All the above-mentioned rules apply not only to easyJet, but to other airlines as well. These are common rules for handling claims for luggage delay, loss or damage, and are regulated by the Montreal Convention. They apply to most international and domestic flights around the world.
Featured photo by Markus Winkler from Pexels